100% of your Partners Card purchase goes directly to supporting survivors of family violence and the services of The Family Place. Shopping with a Partners Card give you 20% OFF your favorite local retailers from October 27 - November 5!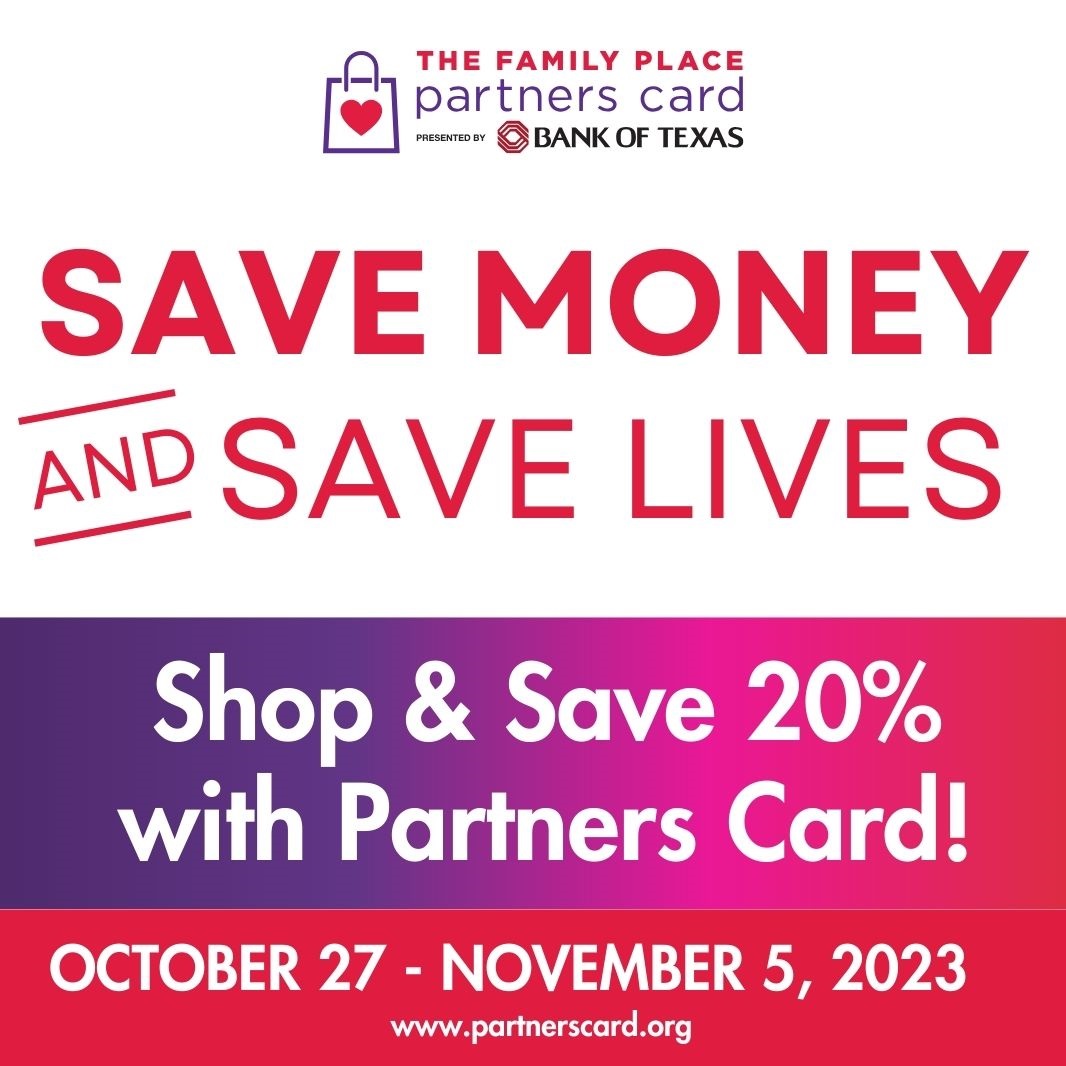 H O W  T O  P U R C H A S E
2) Select Digital Partners Card, Retailer and Style Kalōn as your retail store.
Style Kalōn does not in an anyway receive ANY proceeds from this purchase.
3) Complete all Billing + Shipping information as needed.
5) Once you complete your purchase Partners Card will email you all information on how to use your card for in store and online purchases. You will be able to use your card at participating retailers starting October 27th through November 5th.
Partners Card is the signature fundraiser for The Family Place, the largest family violence agency in Texas, and a premier charity shopping & dining event in DFW.
One $75 Partners Card provides one night of safety for a victim of family violence at The Family Place.